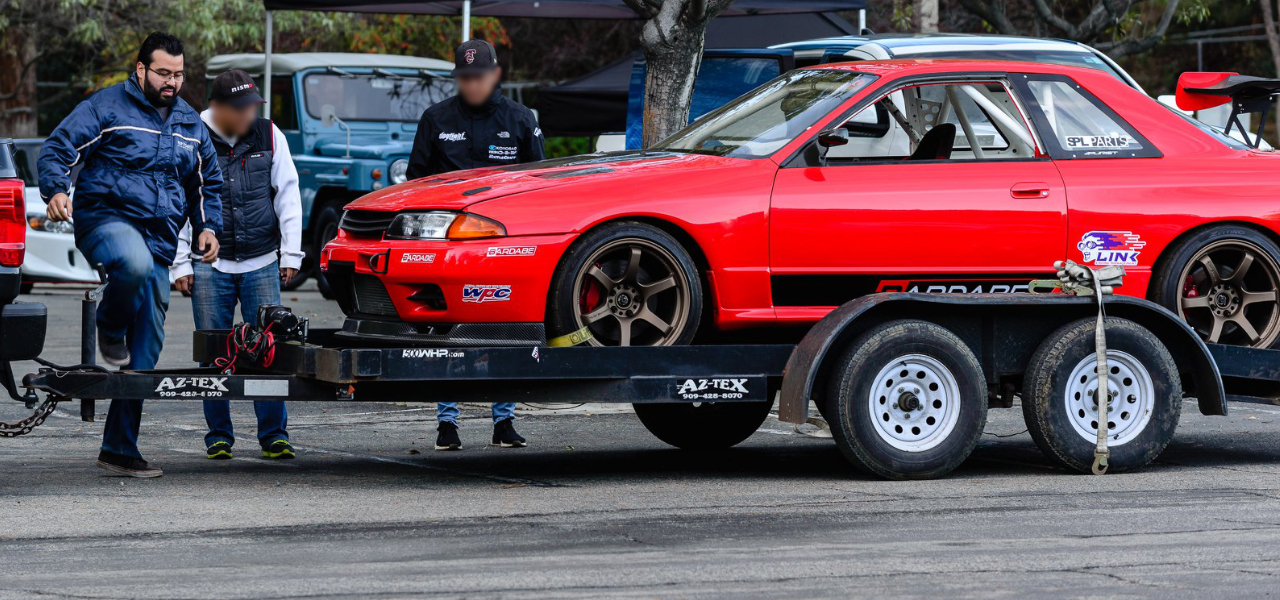 June 2007 is where my official career in Motorsports began, working in Hickory North Carolina as the engine technician for Vivo Auto Racing. After building a few successful engines in my high school years for my own drift car and helping friends I was discovered and signed on to a NASCAR team. I was able to learn secrets of engine setup and reliability from a few professional machine shops that helped our race team. I absorbed as much knowledge as possible and gained experience but got home sick and in August of 2008 I moved back to southern California. Back in Southern California I started working for Aluminum Welding Services in Anaheim California learning the trade of TIG welding specializing in Aluminum, but I kept in the pursuit of Motorsport.
In the fall of 2008, I founded Bardabe Performance out of a two-car garage in Perris, California. Armed with only an old Miller welder and a small toolbox, I set out to build high-performance engines for motorsports enthusiasts. Two years later, I moved the business to a larger shop in Kearny Mesa, California where we continued to grow our customer base and reputation for excellence.
In 2013, I was recruited by Fontana Nissan's Racing team (now known as Nissan Race Shop) to serve as a Motorsport Consultant. Drawing on my extensive knowledge of Nissan engines, particularly the RB and SR series, I was responsible for making key technical decisions, selecting parts, and developing new applications for these engines. During my time there, I helped to expand the department's reach by attending more motorsport events like IDRC and sponsoring Formula D drivers like Mauricio Ornelas Jr. As a result of these efforts, sales grew rapidly and I was promoted to Motorsport Director in little over a year.
Through my experience at Nissan Race Shop, I honed my skills as a technician and manager. I learned valuable lessons about running a successful business. In addition to my work at Nissan, I continued to pursue my passion for motorsports after hours, building and tuning high-performance engines for a wide range of clients.
In October 2017, I made a significant investment in my business by purchasing a Dynapack Chassis Dyno. However, as California's regulations on motorsports and competition became increasingly strict, I realized that it was time for a change. In June 2018, my career at Fontana Nissan / Nissan Race Shop came to an end, and I decided it was time to relocate Bardabe Performance to a more motorsport-friendly location.
Operating the Dyno out of my home, I explored new opportunities to expand my business. With my expertise in high-performance engines and my dedication to customer service, I was able to build a strong reputation and attract a loyal customer base.
In December of 2019, I completed all of my commitments and projects in Southern California, and prepared to embark on the next chapter of my career. With a passion for motorsports and a commitment to excellence, I am excited to continue building and tuning high-performance engines.
On December 30th, 2019, I packed up my shop and relocated to Austin, Texas. Since then, Bardabe Performance LLC has continued to grow, and in November 2021, we upgraded our Dynapack dyno to an AWD Dynapack dyno, allowing us to test GT-R's in both 2WD and 4WD modes.
I have established direct relationships with some of the top brands in the world of motorsports, including Emtron, Turbosmart, ATS Clutch, OS Giken USA, Ogura Racing Clutch (ORC), Endless USA, Apex'i USA, Full-Race Motorsport, Injector Dynamics, JE Pistons, Manley Performance, Garrett Turbo, Precision Turbo, Extreme Turbo Systems, and many more. With these partnerships and our commitment to excellence and customer service, I am excited to continue growing and building high-performance engines for motorsports enthusiasts. It takes a good team to get achieve what I've been trying to achieve alone, so in 2023 I've started training technicians to provide unrivaled quality and a team that is as passionate about your car as you are.